4SK T3R3Z1 H3H3H3 >:]
Jan 01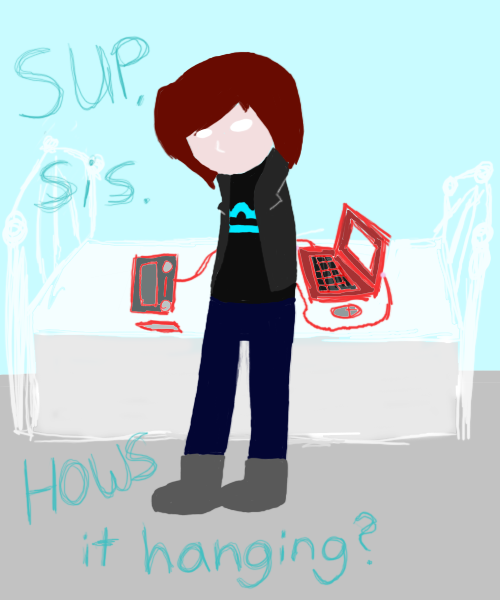 SO nice of you to take an interest in my ask blog, sis. REALLY. AFTER all, I was under the impression you'd ignore all my HOMESTUCK things! DESPITE the fact that you still think I need 'kelp', I'M honored by your questions. TRULY.
Anonymous asked: so ter i wwas wwonderin if you and kar have for sure become matesprits. cause you knoww im alwways lookin for a matesprit.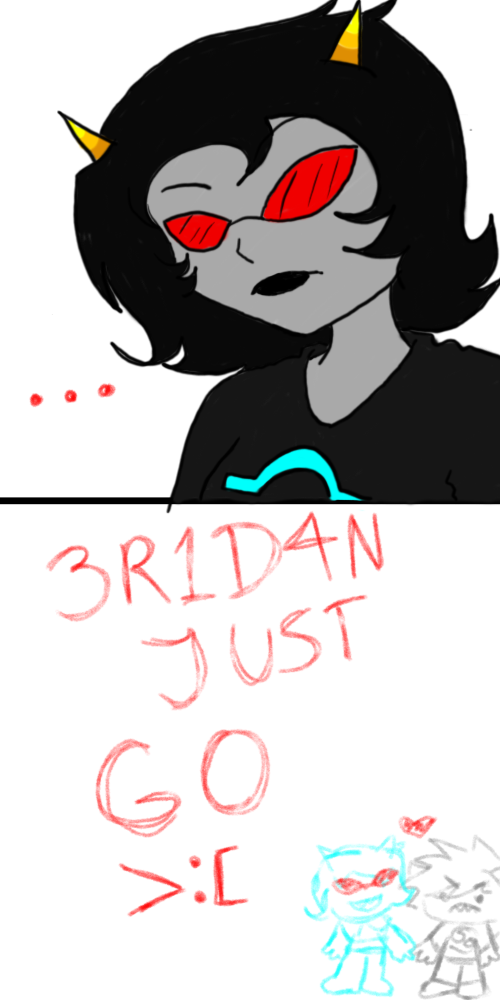 Y3S K4RK4T 1S FOR SUR3 MY M4T3SPR1T 4ND NO 1 DONT W4NT TO B3 YOURS
GO 4W4Y YOUR3 CR33PY 
>:[
Anonymous asked: How do you color a picture in chalk if you can't see? Wouldn't licking it just smear the chalk?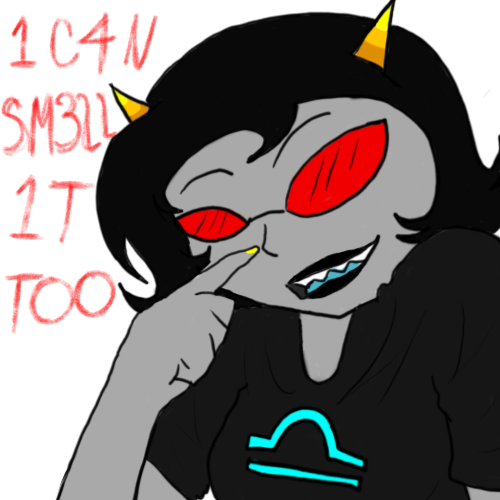 CONTR4RY TO POPUL4R B3L13F 1 DONT L1CK 3V3RYTH1NG
…1TS JUST MOR3 FUN TO >:]
Anonymous asked: DEAR SWEET JEGUS FUCK, ARE YOU STILL TRYING TO DO THIS? FINE, THEN TELL ME WHY IT IS YOU'RE SUCH A FUCKASS?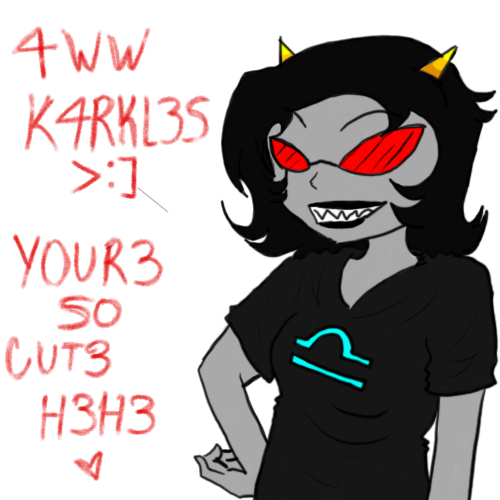 YOU 4SK3D MY F1RST QU3ST1ON >:]
YOU D3S3RV3 4 B1G R3W4RD!
Dec 30
4SKS 4R3 OP3N
F1R3 4W4Y H3H3 
>:]